eWorks LMS
Platform Benefits
Are you ready for a dynamic eLearning experience?
eWorks LMS is a remarkable teaching and learning platform that offers world-class solutions that cater to educational and workplace needs.
eWorks LMS provides learners across various institutions and organisations with exclusive access to a wide range of online educational tools. These includes (but aren't limited to) a virtual library, seminars and events, language training, and live streaming campus courses.
Recently, the eWorks LMS platform has been pivotal in empowering organisations by delivering educational materials on customised, branded platforms. In addition, it unlocks tremendous potential by supporting the creation of flexible learning pathways to support individual needs.
LMS is a highly sought-after tool by top schools, companies and government across a range of industries looking to teach or train their students, employees, volunteers or customers for pinnacle success.
Six Top Reasons to Choose eWorks LMS
1
Accessibility
eWorks LMS allows accessibility to all online courses and accompanying materials. The clean interface has been designed for minimal distraction so that students can focus purely on their learning pathway. 
2
Easy Assessment of Progress
The eWorks LMS platform is equipped with tracking systems that can monitor and extract personalised metrics related to digital learning. This allows managers to easily supervise who has taken which courses whilst having an overview on their learner's progress. 
3
Collaborative Training
The eWorks LMS platform offers features that make learning a collaborative process, allowing employees, learners and students to exchange ideas.
4
Learning Engagement
Your employees, learners and students will benefit from a personalised learning experience when an LMS is in place. They'll be keen to learn, rather than viewing a course as an unwanted compulsion!
5
User-Friendly
An LMS should be user friendly, offering new-age solutions in sync with business trends and needs. The platform should be easy to implement and should require minimal training to use. eWorks LMS allows employees to effectively learn from anywhere and at any time. 
6
Reducing Costs
Say goodbye to the high costs of classroom training. eWorks LMS allows for more manageable, accessible, and effective remote learning. You'll also be pleasantly surprised by the ROIs for employee training.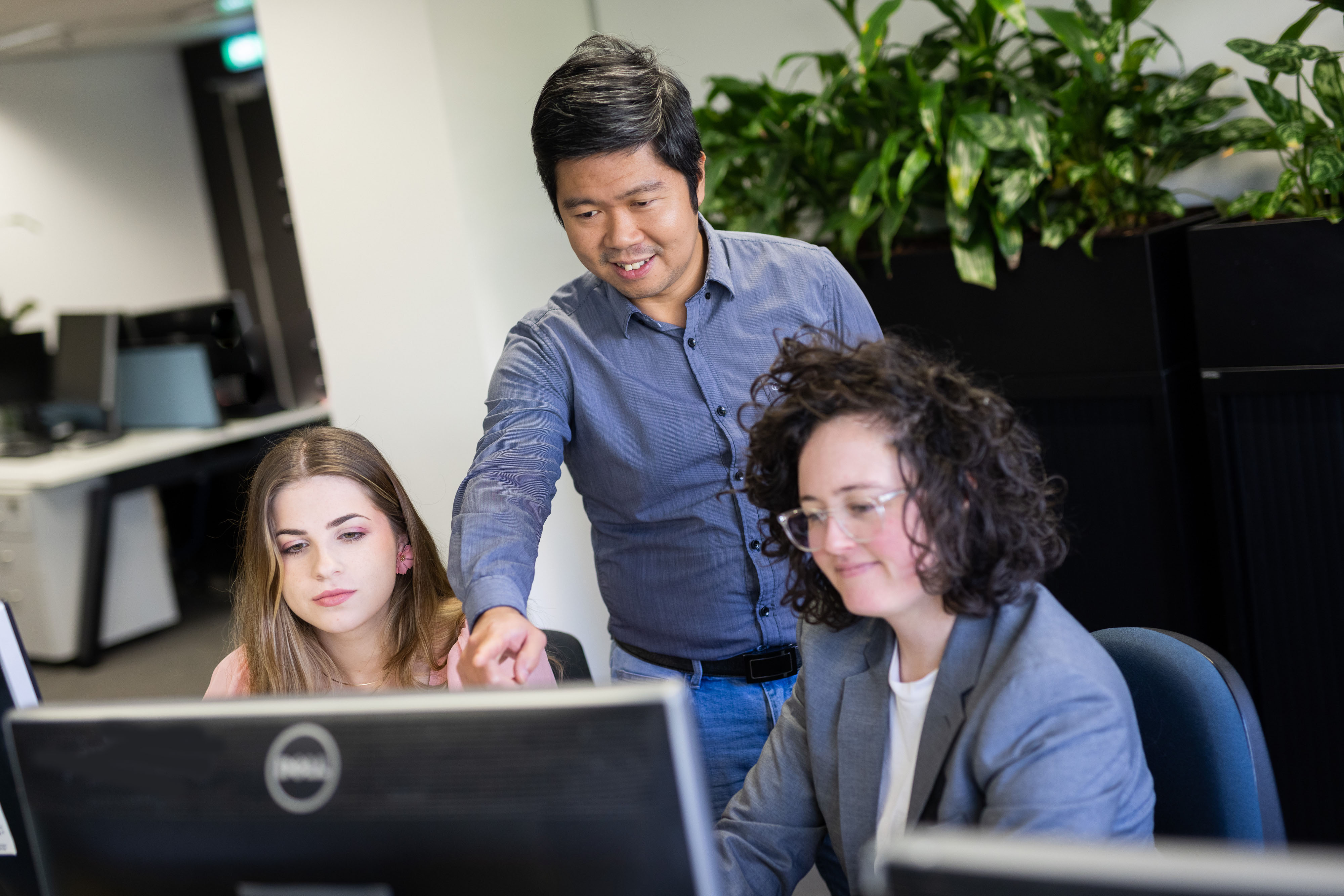 An LMS eliminates the need to print out learning materials as in classroom-based programs. It also allows managers to cut down on instructor fees, including expensive travel-related costs.
Using an LMS leads to costs and time saving for the organisation. For example, updates for an LMS are typically automatic, saving managers money and time by eliminating potential problems that are commonly associated with upgrading a system themselves.
Why the eWorks LMS Platform?
eWorks is an Australian-based LMS, providing hosting and support. As one of Australia's leading eLearning specialists, we help create personalised solutions that cater to the educational demands of today.
The core Moodle™ LMS of eWorks LMS has been enhanced with a custom plugin framework called the LMS plugin matrix, providing additional capabilities to the LMS platform.
The plugin matrix includes a large collection of curated plugins that help to increase engagement and improve learning outcomes. These plugins have been tested and approved for security and performance in the hosted environment.

Further benefits of eWorks LMS
Deliver an engaging learning ecosystem anytime, anywhere
eWorks LMS is accessible to your learners wherever they have an internet connection! The eWorks LMS platform adapts to any device and works across multiple platforms and browsers, whether that be tablets, laptops or mobile devices.
Support when you need it
Clients can now enjoy technical and administrative support through an online support portal. This allows any problems or queries to be quickly addressed.
Custom branding
eWorks LMS will support you to ensure your LMS site reflects your organisation's branding. We will help you with selecting the right colours, fonts, graphics, and even social media feeds.
Hosted in Australia
All of eWorks LMS platforms are hosted in Australia on AWS. With 99.9% availability and outstanding performance, you can trust that we'll keep your valuable data safe.
Extended LMS advantages
eWorks provides a huge range of features and functionality backed with absolute security and high-performance levels.
Seamless integration
As opposed to alternative providers, eWorks LMS lets you access a wider set of teaching and learning tools attributed to its exclusive third-party partnerships and design innovations.
Implementation support
eWorks LMS ensures that your site is configured exactly as per your requirements, whether you are an expert at e-learning or a complete newbie.
Annual upgrades
eWorks promises your organisation two major annual upgrades, which are further complemented by support resources for teachers and learners.
eWorks transforms learning and makes education more accessible and progress more attainable than ever before.
Contact us today for more information or to request a demo. Let us bring best practice, expertise and commitment to your workplace.